The baby shower was a big success! We ate, played games, decorated onesies, and gossiped for several hours. That's the way to spend a Saturday afternoon. I'll have to post pictures of the onesies another time since my friend hasn't shared them yet, but check out these other goodies.
First is the delicious cake I made. I used icing dye to color some of the frosting darker brown.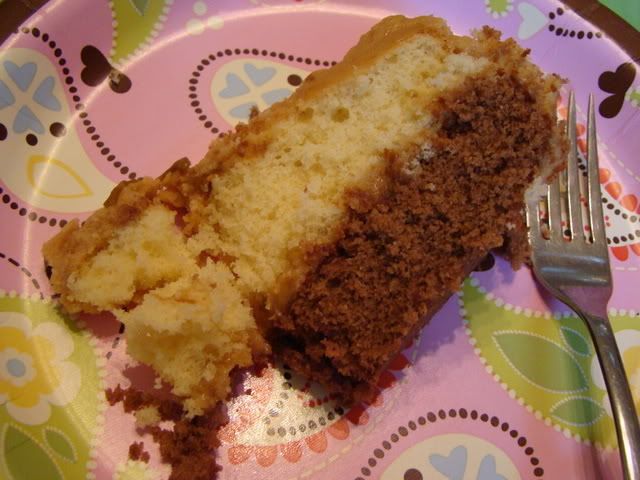 Mmm . . . delicious cake innards. The top layer is basic white cake (Blitzkuchen) and the bottom layer is the same but with cocoa powder subbed in for some of the flower. The whole thing iced with peanut butter frosting.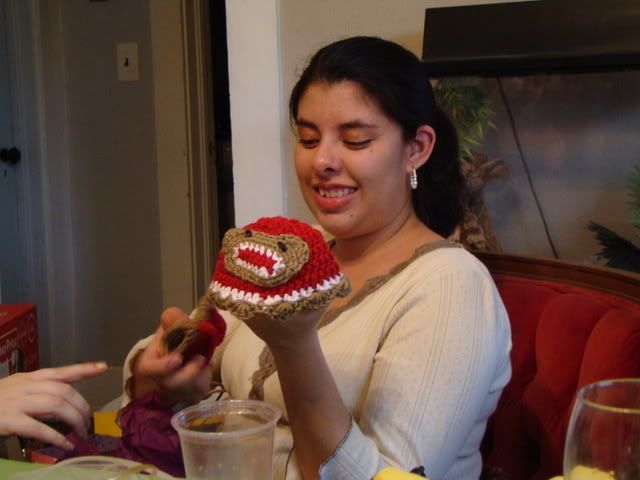 Here's momma-to-be delighting in the ridiculousness of my beastly set.
I woke up early yesterday morning, so I decided to whip out another pair of booties to give to the impending arrival. Here they are:
Little crocheted Mary Janes! They make me smile.
I hope everyone else had a fabulous weekend!