The wonderful Tara over at
Nothing Elegant
has tagged me! Here are the rules:
-You have to link to the person who tagged you
-You have to write 7 things about yourself (both weird and normal stuff)
-You have to tag 7 people and link to them in the end of the post and you have to leave a comment on their blog.
So here we go.
1. My weirdest "talent" is that I can turn my bellybutton inside out, i.e. make my innie look like an outtie. It's very strange, so I won't show you any pictures. :)
2. I love black pugs, and I don't think I can die happy without some day acquiring one.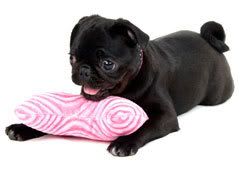 3. I still secretly wish I was a ballerina.
4. My mom is my best female friend in the world.
(Us in 2004)
5. If I got offered a job in Italy, I'd grab my boyfriend and leave tomorrow.
6. I wish I could join the Red Hat Society. They seem to be my kind of ladies.
7. I don't miss eating meat, and I really never liked bacon.
As for the tagging bit, I choose
Renee
,
Stela
,
Heather
,
Grace
,
Amby
,
Jessie
, and
Addielou
. I look forward to your posts!